Personal Care for You and Your Car…
With five seasoned, professional technicians with the combined experience of 127 years, Gemini is a full-service auto repair and preventive maintenance center. Specializing in Mercedes Benz, Porsche, BMW, Volvo, Audi, VW and other European and American cars, we have been performing our high quality and guaranteed auto repairs in State College, PA area since 1983.
Gemini  maintains high standards and ongoing education in order to stay current on new and future technologies. Auto dealers with repair shops may be more concerned with selling you a new car, rather than helping you to keep your current one operating at peak performance. At Gemini, we want you to keep your car in top running condition just as long as you do!
Cars Can't Talk…
Please be ready to give us a quick history of your car maintenance and any trouble you've been experiencing. We ask our customers to keep a folder in their cars (its "papers") of all invoices, recalls and related documents that should travel with the car at all times. It's a way for the car to "talk to us" so it's easier for us to learn the history of the car. This saves work being duplicated and other maintenance from being overlooked.
Not Just Your Basic Services…
Basic service is not just an oil change at Gemini. It's a comprehensive diagnostics to prolong the integrity and longevity of your car — keeping you happy and your car running optimally.
Maintenance plans are tailored by the customers usage, mileage history and expectations for their vehicle. A customer's planned ownership and operation of the vehicle is also taken into consideration when it comes to maintenance. Some customers prefer to lease cars, some keep their cars for four or five years and some plan to keep their cars running as long as possible — Gemini accounts for that in their maintenance plans for your car. There's been many instances where Gemini is servicing the 3rd or 4th owner of the same car!
Gemini is an hourly shop — protecting both the customer and the technician. Gemini uses only the highest quality European replacement parts. John and his staff have the experience in the automotive parts market and are very brand-aware, always seeking the best price and the best quality. The goal is always to save the customer as much money as possible when fixing the car but always using the highest quality products.
We Offer the Following Services:
Comprehensive diagnostics with the latest equipment
Engine repair for most makes and models of cars
Used car analysis BEFORE you buy it
Emergency service based on availability
Muscle car restoration & upgrades (usually in the Winter if our schedule allows)
Need a Tow? Please use our friends at Graham's Exxon Towing at 814-238-6143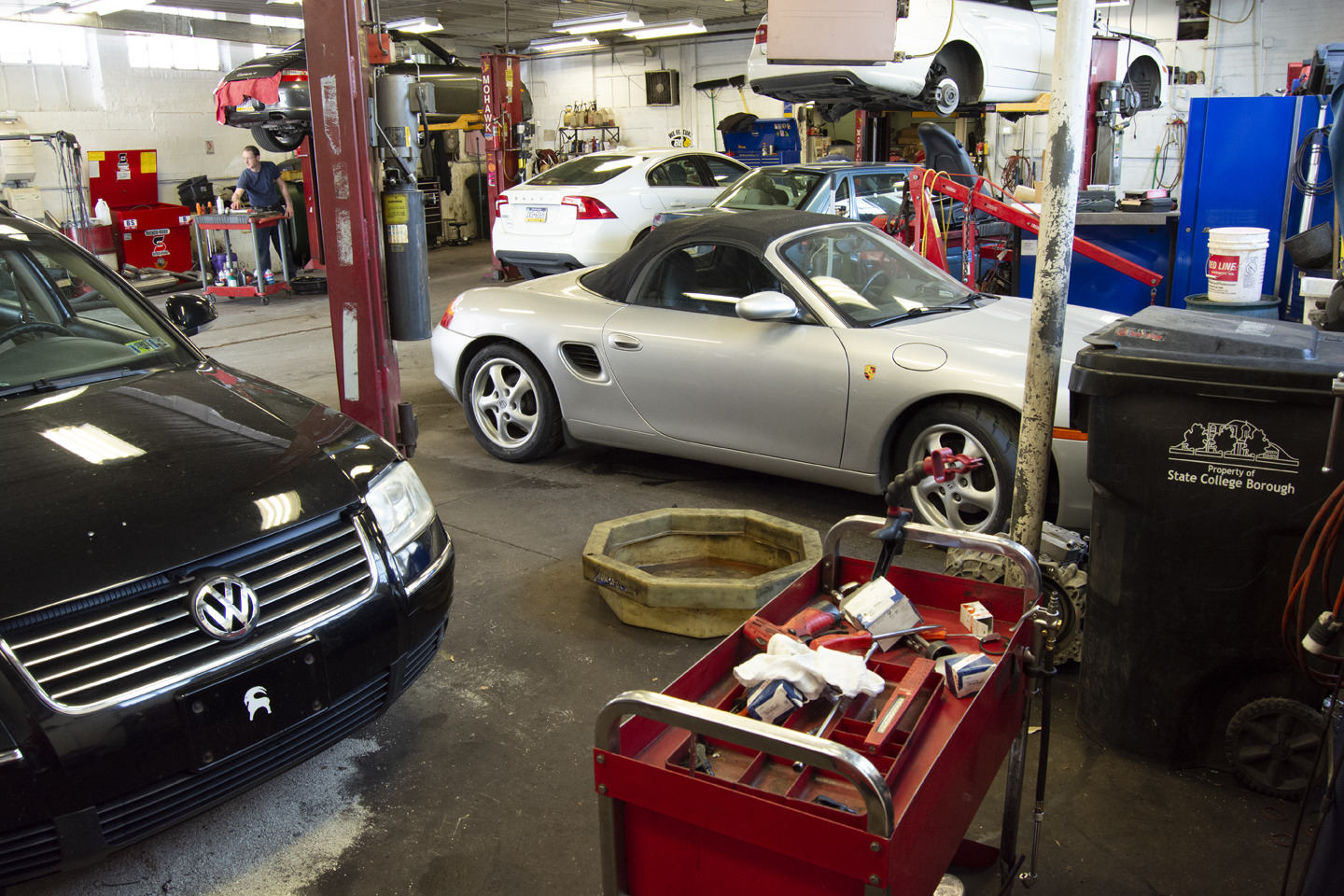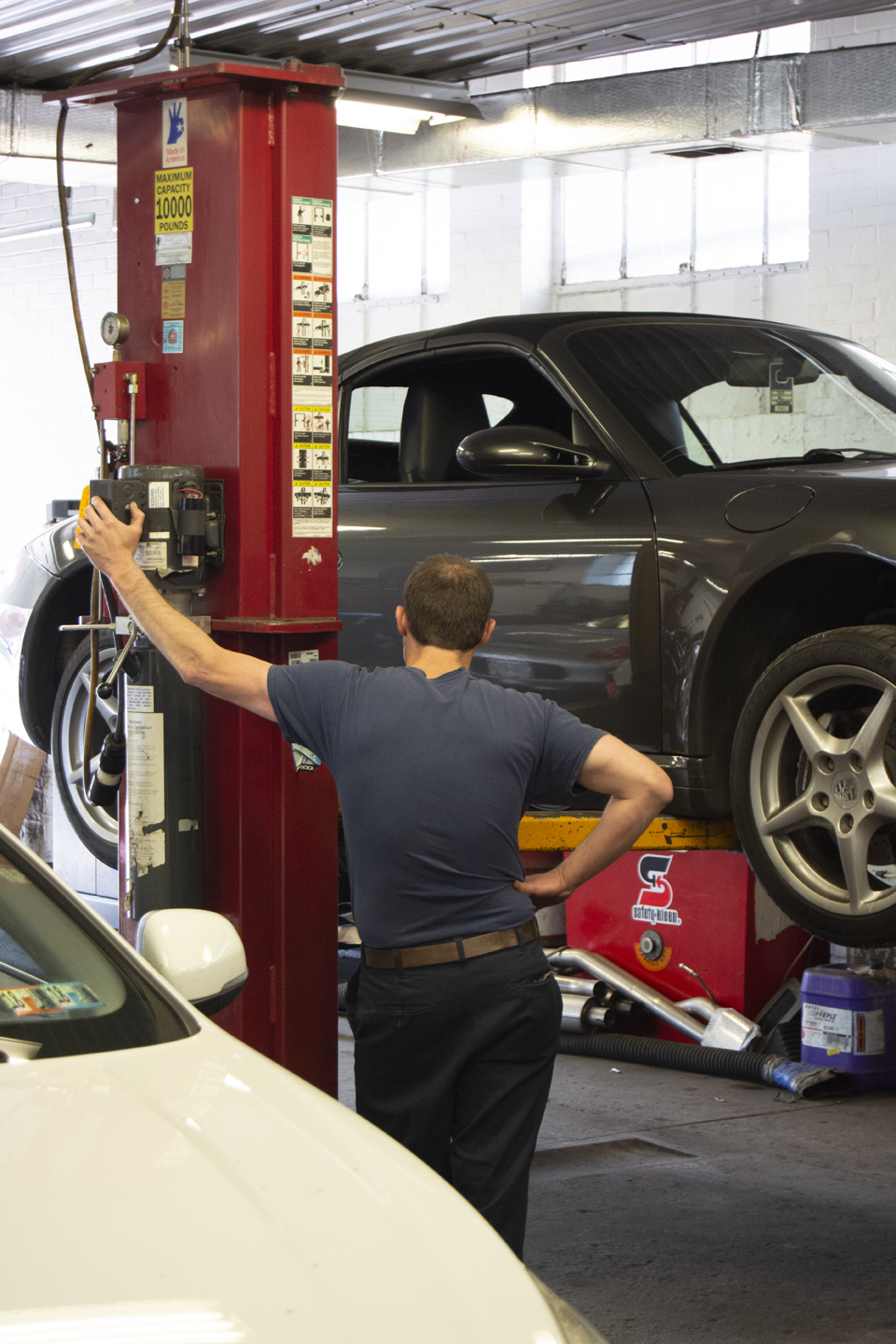 Gemini in Downtown State College, PA